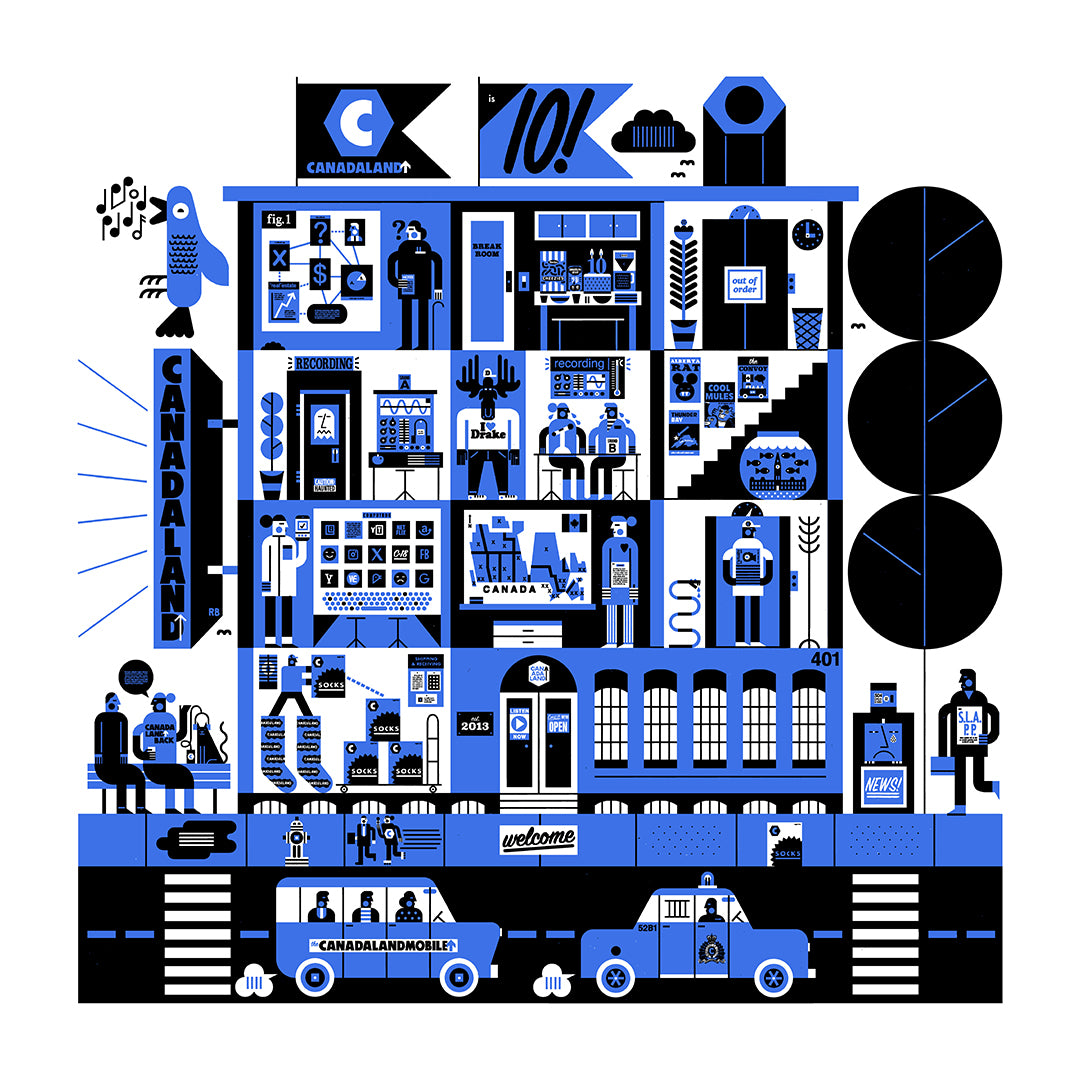 New! Our limited edition 10th anniversary merch
We are excited to unveil our new and very special 10 year anniversary illustration by Raymond Biesinger!

Our limited edition merch featuring Raymond's illustration is now available for all.

Canadaland Supporters can use their discount code to get at least 20% off!
Thanks for visiting the Canadaland store!
Your purchase supports Canadaland's independent journalism.

In addition, Canadaland will donate a portion of each sale to Journalists for Human Rights.

Are you a Canadaland Supporter? Use your discount code for 20% off!

Not yet a supporter? Sign up here.
In Partnership with Journalists for Human Rights
Canadaland is donating a portion of every order from our store to Journalists for Human Rights, Canada's leading media development organization, in support of its Canadian programs.